*Event is in Japanese
On September 24th, Lighthouse staff will be speaking at an event called "Advocacy Cafe" hosted by the Social Justice Fund. We are very excited to announce that students from the Combating Human Trafficking Group at Yokohama International School will also be joining the event and four representatives from the group will be sharing their passion and their work to combat human trafficking. We are looking forward to your participation! For further detail, please refer to the information below.
********************
The commercialization of children's sex (e.g. child prostitutions, child porn and JK business etc.) has become a serious problem in our society today. Despite criticisms from the international community, the situation regarding the trafficking scene in Japan has not changed much. Luring in the background is the commonly shared misconception that within the sex industry in Japan "there are no victims", and the victims are responsible for what happened to themselves. The blame is put even on the children who are being exploited by the adults. However, the truth is that the problem is not with our youth. Moreover, is it not the duty of us adults and this very society to protect the welfare of these exploited, abused victims? Against this backdrop, with 'human rights' being our main focus, we will talk about how to build a society without the commercialization and sexualization of children at the event. By respecting each of our fellow human beings' inherent human rights, would we not also at the same time solve the problem of trafficking? Let's put our differences aside and come up with a solution to end trafficking in Japan together!
Key spea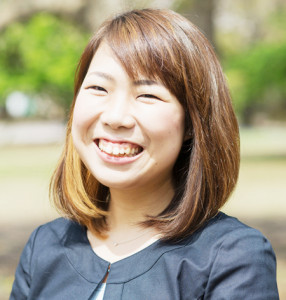 ker:
Aiki Segawa
Manager, Public Relations & Advocacy
Lighthouse: Center for Human Trafficking Victims

Guest: Yokohama International School – Combating Human Trafficking Group
The Combating Human Trafficking Group is a student-initiated group at Yokohama International School, formed in 2012, active in advocating for the end of trafficking. With this aim, the group continues to educate themselves on the situation regarding the sexual exploitation of Japanese youth and ponder on what can or should be done in order to end human trafficking – whilst running awareness campaigns inside and outside of school about the sex trafficking problem in Japan. Once every week, the group would meet, discuss about new ways of dealing with Japan's human trafficking problem and how to expand the pool of people involved in the movement of combating human trafficking. Through discussions and reflections on this pressing issue, the group hopes to empower individuals in becoming a changing force in the quest of ending human trafficking in Japan.
Time/date: Thursday 24th September 18:30-21:00 (Doors open at 18:00)
Venue: Bunkyo Civic Center 4th floor Silver Hall (1-16-21 Kasuga, Bunkyo-ku, Tokyo)
Access: 1-minute walk from Korakuen Station (Marunouchi Line), 1-minute walk from Kasuga Station (Mita, Oedo Line)
Cost: Standard 1,000 yen/ Students 500 yen (Please pay at the reception on the day)
*Anyone junior high school or below is free
*Apply here. Please register beforehand.
*Click here for leaflet.
Sponsorship/Contact: Social Justice Fund (SJF)
Tel: 03-5941-7948/ Fax: 03-3200-9250
********************